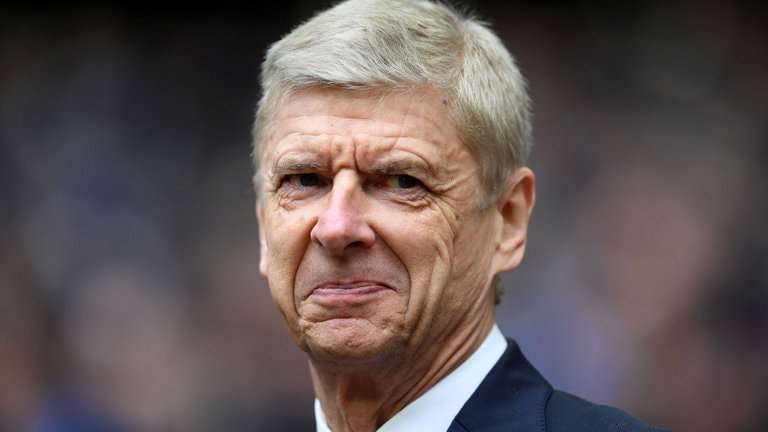 Arsene Wenger was born in 1949 in Strasbourg, on the French border with Germany. He was brought up in a series of small towns in Alsace, where his parents ran a bistro. A midfielder in his playing days, Wenger's career on the pitch never really soared, and by his late 20s, his attention had turned to coaching. After an apprenticeship coaching the Strasbourg youth teams and a spell as an assistant, he was appointed Nancy manager in 1984. Despite being relegated in his last season, he moved from Nancy to Monaco in 1987 and that was where his reputation really grew, with players like Glenn Hoddle, Patrick Battinston, Mark Hateley and Claude Puel, they won Ligue 1 by six points in his first season.
In the summer of 1994 Bayern Munich tried to recruit Wenger and he wanted to go but Monaco refused to release him, only to sack him after a poor start the following season. A couple of years in Japan as Nagoya Grampus Eight manager followed before the Arsenal job came up. Johan Cruyff was the front runner, but the clubs then vice-chairman David Dein favoured a man who he invited to dinner in 1989 after Wenger had visited to watch an Arsenal game. That night Wenger joined in with a game of charades and Dean began to believe in faith. "I was convinced Arsene would become our manager from the first day I met him," he later said. "I tried to watch the Tottenham match on television in my hotel yesterday but I fell asleep," Wenger said on his appointment ingratiating himself early on. But from the start, some players were suspicious. No foreign manager had ever won the English League title, and he began to change things: diet, discipline and an increasing number of French players began arriving. Remi Garde, Gilles Grimandi, Emmanuel Petit, Patrick Vieira and Nicolas Anelka all arrived in his first couple of years, but he kept the famous back four that had become so watertight under George Graham.
This mix of old and new proved wildly successful. Arsenal won the league in his first full season going on an extraordinary unbeaten run in which they only dropped six points in 18 games. Culminating in a thrashing of Everton that secured the title. Manchester United had been such heavy favourites that one bookmaker had paid out on them winning the league with two months left. Arsenal added the FA Cup to that title, but the following seasons were dominated by Manchester United as Arsenal struggled to reach the same levels.
By 2001 he had again built a team that could destroy sides, featuring the brilliance of Dennis Bergkamp, Thierry Henry, Robert Pirès and Freddy Ljungberg. Once again things were slightly sketchy until December, but following a defeat to Newcastle just before Christmas, they didn't lose another game all season. Sylvain Wiltord scored the goal at Old Trafford to secure the league, a few days after a second double had been won by beating Chelsea in the FA Cup final.
Then came the invincible season. Before the 2003/2004 campaign, Arsenal only made one significant signing, Jens Lehmann replacing David Seaman, but 26 games were won, 12 drawn and none lost. They clinched the title at White Hart Lane, but little did anyone know that it would never be that good again. The following 14 years would see some moments of success - four more FA Cup wins, the Champions League final, European qualification every year - but ultimately disappointment.
The costs of their new stadium were blamed for a lack of spending in the transfer market, eventually their best players left and dispiriting defeats became more and more predictable. Wenger should probably have bowed out earlier, but he clung on, to the point that he left Arsenal lower down in the table than when he found them. He left with good wishes, but the question now is what he does next.