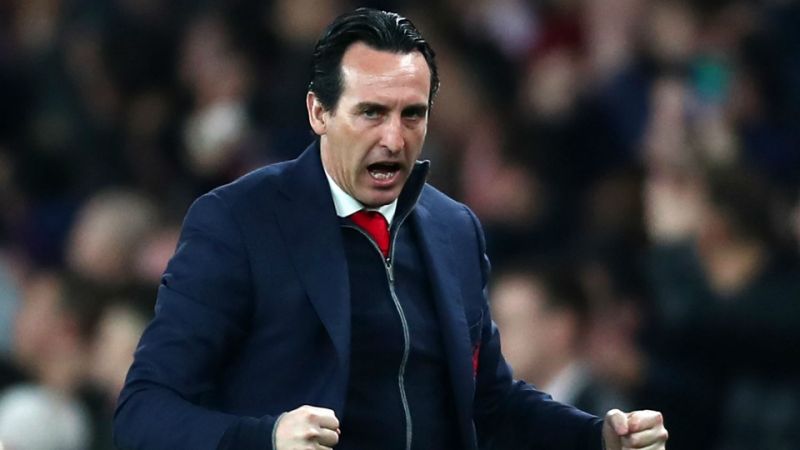 The announcement of Özil's contract extension in February 2018 was greeted with great optimism by Arsenal fans. At least, it meant the player wasn't going to leave on a free and sent a statement to the other clubs that Arsenal were no longer a selling club and had the funds desired to keep hold of its most prized asset. Wenger's departure in the summer after 22 years meant a change in managerial guard. In came Unai Emery - a coach renowned for his Europa League winning exploits at Sevilla rather than his tenure at the helm of PSG. Per numerous reports in the media Emery got the job largely due to his assurance of improving each and every player in the Arsenal squad.
"Succeeding in being convincing is fundamental for a coach - the players must believe in you. I think that I can try to achieve what the likes of Pep Guardiola, Diego Simeone and Zinedine Zidane have but I am still missing a lot" Emery said this while speaking with Marti Perarnau's famed Tactical Room on his shortcomings whiles managing star studded PSG. Managing already established stars can be very daunting - besides the usual quest to ensure an adherence to tactics lies the inevitable canker of massaging, stomaching or handling player egos and self-worth. Arsenal's top star and arguably its most valuable player is Mesut Özil. A World Cup winner and a player renowned for his assists and playmaking abilities. His down side has always been his body language and perceived lack of grit during games.
Emery's earlier quote is reminiscent of a man who wants total control and respect at his new club having learnt the hard way about dealing with egos from his previous spell at PSG, where he duly admitted Neymar was the most important person in the club. But what is bewildering about the 3 names Emery cited is that, all three were cult heroes if not legends in their respective clubs as players prior to plying their trades in the dugout.
This made club adaptation and decision making relatively easier from the onset. Emery on the other hand isn't a former Arsenal player nor an Arsenal legend hence his handling of Özil's playing situation is quite bizarre and unwelcoming. Yes, Özil has been frustrating at times on the pitch and critics have often questioned his desire to play at the highest level. But with a weekly wage of £350,000, he is the highest earner in the team and certainly a key player who is capable of putting in world class performances in a relatively average squad. Furthermore, the striking talents of Aubameyang and Lacazette is every playmakers dream hence it is footballing travesty to leave a player of Mesut's ilk on the bench. Without Ozil Arsenal's chances of securing a Champions League spot are slim, odds on betting sites listed will back this up.
Emery is famed for his 4-2-3-1 formation. A strategy that requires his team to press their opponent and win the ball by breaking down the attacking moves of their opponents in the attacking third. Is Özil's questionable work rate suited for this kind football? Not at the moment. It has been a mixed 1st season under Emery. The defence is still bad, there isn't much creativity in midfield and the lack of fluidity in the attacking third has hampered the team. The major highlight has been the 22 games unbeaten run which was ended by Southampton on 16th December, 2018.
Football is a strange old game. One day, fans and pundits sing your praise, the next day, you're the villain. Emery's quest to be respected and wield control over the squad must be handled in a professional way, the shortcomings of his dealings with a superstar like Neymar at PSG cannot be used an excuse to bench Özil at the detriment of Arsenal Football Club. After all, he doesn't have the cult hero status of Pep Guardiola, Diego Simeone or Zinedine Zidane hence respect can only be earned via decisions that would lead to better results on the pitch.