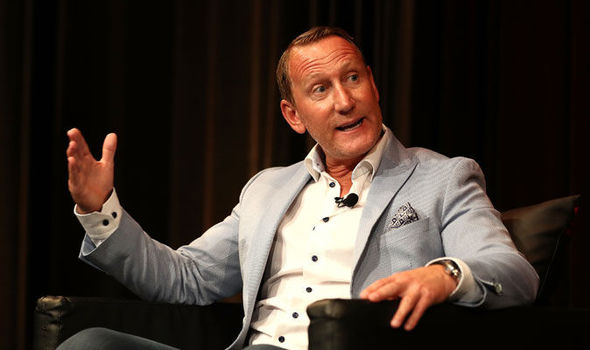 It's an incredible story that Arsene Wenger probably never wanted to know. It's a story about how one of his players tricked him, Ray Parlour drank 10 pints of beer before a decisive game and got completely drunk but Wenger had no idea!
In 2002 Arsenal was an unstoppable team because they had superb players like Thierry Henry, Patrick Vieira, Sol Campbell but also Ray Parlour. The Gunners were in the FA Cup final and on their way to wining the Premier League. Arsenal won the FA cup final against Chelsea thanks to an incredible long-range effort from Parlour. The English midfielder wanted to celebrate the victory as he saw fit. On the plane back to London, he ordered a beer from the flight attendant. Except Arsene Wenger saw him and forbid him from drinking alcohol. "I just scored in the final," said Parlour but Wenger was unyielding because it was a few days before a decisive game for the title against Manchester United.
Drinking was out of the question for his players, but Parlour was stubborn so he went to the back of the plane to his family where they had beer. Wenger threatened him, "if I see you drinking once more, two weeks wages fine." Annoyed Ray Parlour gave back the beer but he didn't give up, the day after the final after training parlour didn't go to the massage session. The Romford Pele went to a pub in his hometown instead. "I knew that my brothers were there. I decided to go and say hi without realizing it I drank 10 pints and I was totally drunk." He drank 10 pints of Guinness and passed out on a table in the pub. He had a hard time getting home a few days before the most important match of the season.
The next morning he was at training like nothing had happened. Two days later Arsenal beat Manchester United at Old Trafford to lift the title. Parlour was simply brilliant on the field and was named man of the match. Arsene came to see me after the game and he said "you were fantastic tonight, you know what it was I stopped you drinking that beer on the plane." Parlour didn't have the heart to tell him the truth, he didn't reveal this anecdote until 2016 in his autobiography and it's an incredible story from a great period that brings nostalgia to Arsenal fans!